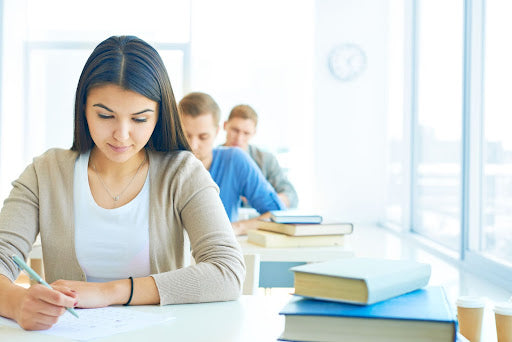 More or less today, everyone is well aware of CPA Prep Courses or Certified Public Accountant courses, whether you belong to this stream or not, but still, people are aware of this. Of course, the craze for this type is getting higher over time as it offers you many opportunities to establish a prestigious career in this profession. The CPA courses include Auditing & Attestation (AUD), Regulation (REG), Business Environmental Concepts (BEC), and Financial Accounting and Reporting (FAR).
The length of time spent on the courses might range anywhere from less than three months to more than one year. Many of you thought that learning a CPA course was one of the hardest tasks. So let us correct you; we prepared you for a CPA Prep course the easiest way. Our CPA Prep courses take a time period of 18 months to complete. We understand the needs of every student and customize our CPA study material and approach to meet students' learning plans and techniques. Our main goal is to provide 1:1 ratio CPA exam tutoring to get the best from the students. So after completing the course, you are eligible to become a CPA or Certified Public Accountant. 
The Ultimate Benefits of taking a CPA prep course:
Career development In this whole program of CPA Prep courses, we propose your experience along with refining and upgrading your skills by testing your abilities and increasing your knowledge in this field. Also, we offer you a CPA Review course, so you will be aware of how you are doing and how much progress you get from these courses. These help you to develop your career more profoundly. 
More job opportunities As the industry got bigger, the job opportunities for CPA applicants increased. Earlier, people thought there were no such good opportunities for CPA applicants, but today's scenario changed. In the US, the demand for CPAs in various companies and organizations is increasing, including private sectors and Government agencies in search of a good CPA. 
Professional independence One of the top benefits of doing these CPA prep courses is you become professionally independent by doing these courses, which is the best thing about these courses. If you want to be a professional in this field, upgrading your reputation is a massive factor. These courses allow you to upgrade your professional skills with our unique and customized CPA Study materials and become a PRO in the CPA field. This certificate will not only help the people who are interested in business leadership but also makes a solid footing for entrepreneurs. 
Get a high-paying job. Now if we talk about the salary then there is a lot to discuss as far as you know a CPA earns a handsome salary, but that is more than you think, if you have the knowledge about this then you can not deny this salary factor as this is one of the most important factors in any job. Even those who are freshers in this field also get a good salary which is approx $65,000 annually in the US. So you can understand how beneficial these courses are to make an established and well-earning job in the US.
Appreciate the honor of having the designation of Black Belt Accountant.
The title CPA is considered the Black Belt Accountant. This is because clearing a CPA exam is tougher than clearing a CA exam. In the US, these CPA exams are very tough to clear; on average, 45- 50% of students can make it to the end. So becoming a CPA is not an easy task; you need to be very hard-working and determined. That's why the US CPA certification is worth a lot more than any other country's certification. And we make it easier for you with our CPA Prep courses so you can get it easily. 
Conclusion:
Apart from these above benefits, more benefits are available for these courses like higher incentives, increased earning potential, flexibility in jobs, safe and secure jobs, and so on. We hope this article will help you to know what you can achieve by doing our CPA Prep Courses. If you are still confused and know more about our course and other details, you can visit Vishal cpa preparation website.