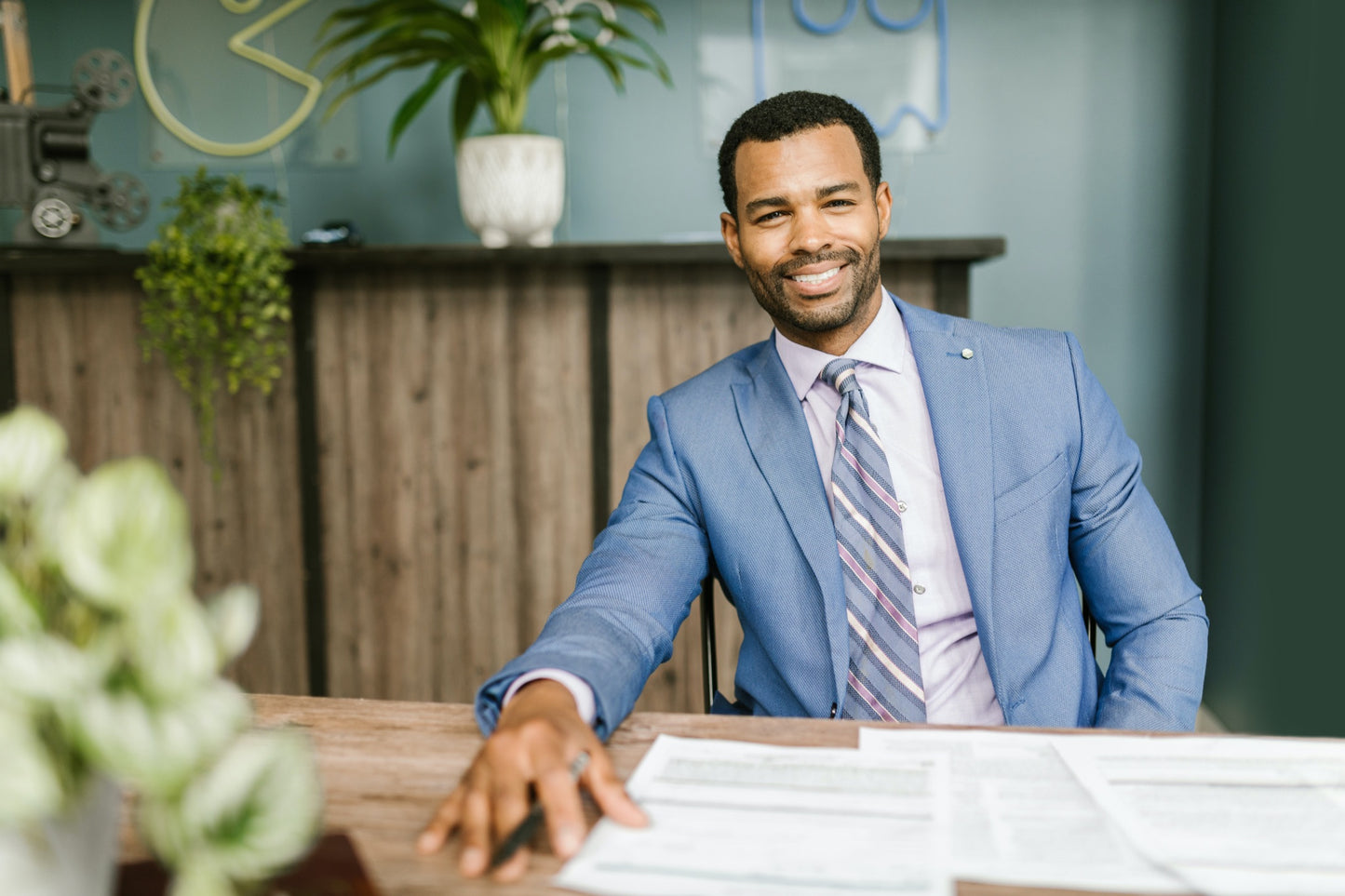 Passing your CPA exams is the last hurdle before starting a rewarding CPA career. While you are studying for your CPA exams, you should be thinking about what comes next. 
I believe that my job as a CPA exam mentor isn't isolated to helping you to pass your CPA exams. I believe my job is to set you up for a rewarding CPA career. My CPA study materials are designed to help you to understand the foundational accounting principles and how they will apply to your role. I also provide guidance on how to land your first job as a CPA. 
5 Tips to Find a CPA Job After Passing the CPA Exam 
There are a couple of things that will not only help you to find your first CPA job but set you up for a successful CPA career. 
Start Your Career at One of the Big 4 Accounting Firms 
Where possible, try to get your first CPA job at one of the Big 4 accounting firms: 
The Big 4 accounting firms will provide you with more training, career development, and networking opportunities from the start. This will create a really strong foundation for when you're ready to change roles. You will likely receive a higher starting salary at one of the Big 4 accounting firms too. 
I used to work at PwC before I became a CPA exam mentor, so I have a lot of knowledge to give in this area. 90% of my students go on to work at one of the Big 4 accounting firms, so I can provide up-to-date interview advice and even networking opportunities with current CPAs. This is all included in my CPA exam mentoring. 
Hone Your Application Skills 
Write a stand-out resume (or hire someone to write it for you) and practice your job interview skills so you can get a CPA job right away. A great way to prepare for a job interview is to research common interview questions and think about what you would say if an interviewer asked you the question. It can be helpful to ask a friend to conduct a mock interview if you get nervous in an interview scenario. 
Grow Your Network 
Network with both current CPAs and people who are currently preparing for the CPA exams (future CPAs.) Your network can lead to career opportunities because you will hear about jobs before they are advertised, and a colleague's opinion could sway a hiring manager's decision in the future. 
The key to networking is to develop professional friendships amongst people in your field. When you start working as a CPA, you will meet other CPAs at work and begin to organically network. You can also attend networking events or conferences. Anywhere there are CPAs is an opportunity to network. 
While networking is just building friendships, it is important to stay professional at all times. Hiring decisions are rarely based upon if someone enjoys having a beer with you, they're based upon if you conduct yourself professionally and are good at your job. I have a free Facebook Group full of future CPAs who are studying for their CPA exams. That is a great place to start growing your network. Join here. 
Refresh Your Microsoft Excel Skills 
CPAs use Microsoft Excel daily, so if you're not already confident using Microsoft Excel, it's time to learn. Luckily, you have a few options depending on your skill level and preferences. 
If you're comfortable with Microsoft Excel and need to learn specific functions, then there is a wealth of free information on YouTube. You can watch tutorials and follow along to improve your skills. There are even some CPA-specific Microsoft Excel videos. I also teach Microsoft Excel skills to help my students prepare for their CPA career. 
If you've got a lot to learn, I would recommend taking a course to get you up to speed quickly. 
CPA Exam Passing Bonuses
The Big 4 accounting firms hire people straight out of university before they have passed their CPA exams. Because of this, it is industry practice to offer bonuses for passing your CPA exams. Many firms offered a tiered system where the bonus reduces each year it takes you to pass all 4 exams. If you start a job shortly after passing your CPA exams, then you will likely get your CPA exam passing bonus within the first month or two of starting your job. Check with your accounting firm for the full amounts and details. 
If you were hired at an accounting firm before you take your CPA exams, many accounting firms offer financial assistance with CPA exam preparation. I work directly with many accounting firms that sign their employees up for my CPA exam preparation course, so they pass their CPA exams quickly. They often reimburse their employees for my CPA exam tutoring and CPA exam registration fees. Check with your accounting firm to see what financial assistance they offer. 
Want to work with a CPA exam tutor who will help you prepare for your CPA exam AND your future career? I offer flexible study plans tailored to your circumstances so you can fit study into your busy schedule without burning out. Book a free intro Zoom call to see my tutoring in action.